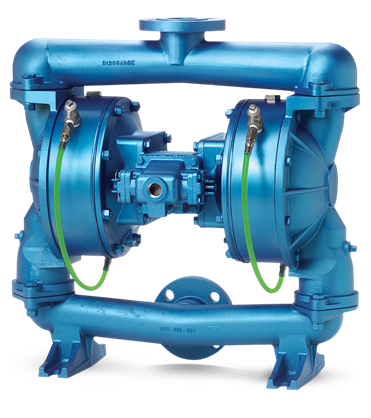 Product Description
An air-operated pump, also known as a pneumatic pump, is a type of pump that uses compressed air to operate. These pumps use the energy from the compressed air to create a low-pressure area that allows the pump to move fluids, such as liquids or gases, from one place to another.
Air-operated pumps are commonly used in industrial and commercial applications where electricity or other power sources may not be available or safe to use. They are also used in applications where a high level of precision is required, such as in the chemical and pharmaceutical industries.
Air-operated pumps can handle a variety of fluids, including viscous or abrasive materials, and they are typically more durable and reliable than other types of pumps. However, they can be noisy and require a constant supply of compressed air, which can be costly to generate.
There are different types of air-operated pumps available, including diaphragm pumps, piston pumps, and vane pumps, each with their own advantages and disadvantages. The choice of pump will depend on the specific application and the characteristics of the fluid being pumped.
Enter Buying Requirement Details
Other Products in 'Pumps & Pumping Equipment' category